Dr. Alix Nassiri, D.O. Medical Director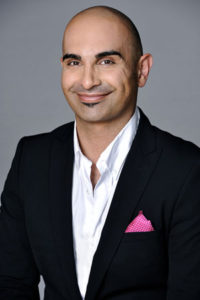 Dr. Nassiri is a Double Board Certified Addiction Medicine Physician, an Anesthesiologist, EMDR trained and Founder of REACH, a cutting-edge brain institute based in the Los Angeles area.
Dr. Nassiri founded REACH Wellness & Recovery 4 years ago in Pasadena, and has launched a new state-of-the-art REACH facility in Burbank to help patients with a full range of behavioral health issues, ranging from substance and alcohol use disorders, to depression, PTSD, general anxiety disorders, OCD, and Chronic Pain.
REACH is one of the few institutions in behavioral health that is physician founded and operated, and incorporates a multidisciplinary team approach to care, along with cutting edge medical therapies. The combination of this groundbreaking medical care with an innovative and sophisticated treatment that is individually tailored to each patient, has made REACH the go to facility for those seeking the absolute most advanced care possible. With services ranging from both outpatient detox to concierge in-home detox with 24 hour nursing care, Ketamine Infusion Therapy, Intravenous NAD+ infusions, EMDR, Psychotherapy, counseling, toxicology testing, and pharmaco-genetic testing and medication management of psychiatric meds.
While in the past addiction was the main focus of care, Dr. Nassiri and his team of Psychiatrists, Psychologists, Nurses, Therapists, and other specialists, manage the full range of mental health and related physical issues, such as anxiety, depression, PTSD, Chronic Pain, Bi-Polar disorders, OCD, chronic binge eating and other varying disorders.
Dr. Nassiri utilizes cutting edge medical therapies from Ketamine Infusion, Alpha-Stimulation, NAD+ infusions, and other medications to help restructure and reconfigure the traumatized mind and allow for more traditional behavioral health modalities to have their intended effect.
"All people have to navigate the human condition, which brings with it variable stressors and anxieties, often accumulating over time and creating a chronic traumatic experience that can no longer be processed with our built-in, innate coping mechanisms. Some people turn to self-medicating with drugs or alcohol, while others, become completely crippled or unregulated by their mind, unable to function on a daily basis.
Our approach at REACH is radically different, by not just medically detoxing the patient, but using an advanced medical approach to help attenuate the effects of this cumulative trauma, and from there paving the way for the care of the complex patient via a multidisciplinary approach; addressing all components of the brain from a 360 degree angle." – Dr. Nassiri
Dr. Nassiri is a graduate of University of California, where he was a Regent scholar, and went on to complete medical school at Western University of Health Sciences. Upon graduation from medical school, he completed an intensive one-year internship at Riverside University Health System Medical Center. He then completed a three-year residency in Anesthesiology through Western U/OPTI, training at Riverside University Health Center, Cedars Sinai and Children's Hospital of Los Angeles. During that time, he had a wide range of exposure to patients with chronic pain, mental health and substance and alcohol use disorders.
Dr. Nassiri is a member of the American Society of Addiction Medicine, the California Society of Addiction Medicine, the American Osteopathic Association of Addiction Medicine, American Osteopathic College of Anesthesiologists, California Society of Anesthesiologists, the American Medical Association, and the American Osteopathic Association. Dr. Nassiri serves as the Medical Director for the country's second oldest rehab center, a non-profit based in Pasadena, the Bishop Gooden Center. He oversees both their primary Mental Health program; and also their substance abuse program. Dr. Nassiri is also the Medical Director for Ridgeview Ranch, in Altadena, Refuge Recovery in Los Feliz, and Awakenings in Agoura Hills. He is also on staff at Huntington Hospital in Pasadena and Desert Regional Medical Center in Palm Springs, and Chief of Anesthesia for Southern California Anesthesia Providers in the La Canada-Flintridge area, where he has overseen the team of anesthesiologists rendering quality care to thousands of patients. He is also CEO of REACH IPA, which is a medical group consisting of addictionologists, psychiatrists, internists and other healthcare providers rendering mental health and substance abuse treatment from Malibu to Palm Springs.
He has been named as one of the "Top 40 Under 40" people by Pasadena Magazine, as well as voted one of the Top Doctors in the area. He has completed humanitarian medical missions overseas, and he has been interviewed by local and national media, including NBC, CNN, FOX and CBS.
Dr. Nassiri is fluent in English, Persian, French and medical Spanish.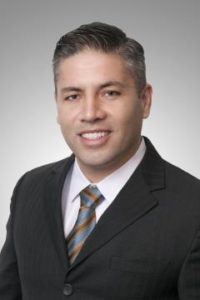 Dr. Garcia's passion for psychiatry and medicine stem from a summer experience in a youth program at a hospital when he was just 15 years old. Psychiatry has given Dr. Garcia the gift of listening and learning from both his patients and their loved ones in any setting. He is graduated medical school at Stanford and completed his residency in Psychiatry at the University of Southern California. Dr. Garcia has practiced both in outpatient private practice and held hospital based positions. He is an active mentor in the GE-National Hispanic Medical Student Leadership & Mentoring program and a member of numerous professional organizations.
Dr. Garcia loves to read books, volunteer, workout at the gym and spend time with his wife and two children.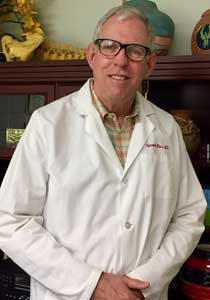 Kenneth C. Russ, M.D. has been practicing medicine in Palm Springs, CA since 1990. His main focus has been Internal Medicine, but for the past 10 years he has dedicated the major part of his practice to Addiction Medicine and weight loss. He is certified by The American Board of Addiction Medicine and prescribes Suboxone and other forms of medicine assisted therapy. He is also certified as a weight loss specialist by The American Society of Bariatric Physicians.
Dr. Russ has authored books and articles, including The Palm Springs Diet, pertaining to weight control for those suffering from binge eating or food addiction. Dr. Russ feels that the challenge of treating any addiction is that it involves attacking the demons of the mind, body and the spirit.
Dr. Ryan Peterson, MD, Pain Management Specialist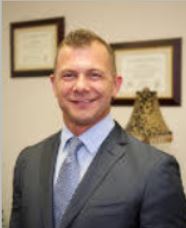 Dr. Ryan Peterson is board certified in the specialties of Pain Management, Anesthesiology and Addiction Medicine. He graduated from The George Washington University School of Medicine and did residency and fellowship at Weill Medical College of Cornell University and UCLA School of Medicine, respectively. Dr. Peterson has a long track record and vast experience in successfully alleviating chronic pain caused by various medical conditions in the chronic pain patient with Opiate Dependency and other addiction issues. He believes with empathy and truly caring for a patient, the greatest healing happens.
Because of his personal experience, Dr. Peterson became interested in treating those suffering from chemical dependence. Dr. Peterson believes in a multidisciplinary approach to pain management and a bio-psycho-social-spiritual approach to addiction treatment.
Joseph Gulino, MD Psychiatrist
Since 2006, Joseph Gulino has worked with adults, adolescents and children who pursue psychiatric treatment for a wide variety of disorders, including anxiety, depression, bipolar disorder, substance abuse, ADHD, pediatric behavioral problems, and autism.
Joseph Gulino attended medical school at Virginia Commonwealth University, followed by a residency in General Psychiatry and a fellowship in Child and Adolescent Psychiatry at the Medical University of South Carolina. Since then, Dr. Gulino has worked in both inpatient and outpatient settings, and eventually opened his private practice in Beverly Hills.
In his psychiatry practice, Joseph Gulino emphasizes the importance of accurate diagnosis and a comprehensive treatment plan based on the individual needs of the patient. He begins by taking a full clinical inventory of the patient's mental health status along with the internal and external factors that contribute to it. This includes a psychological assessment, as well as a physical, social and family history. Once a differential diagnosis has been formulated, Dr. Gulino discusses treatment options, which may include medication, lifestyle changes, psychodynamic psychotherapy, cognitive behavioral therapy, or a combination of interventions. His patients are always fully apprised of any potential risks and benefits of the treatment plan and are involved in the decision-making process from the outset.
Dr. James Yarusso, MD, Executive Life Coach & Lecturer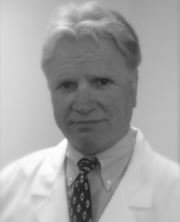 Dr. James Yarusso is a graduate of Oregon Health Sciences University School of Medicine in Portland, Oregon. His primary objective at REACH is to counsel and help patients as our executive life coach by providing mentoring and structure for relapse prevention, and teaching techniques to nurture the body, mind and spirit after detoxification and extended inpatient care. He also helps facilitate an understanding of the neurophysiology of addiction to other health care providers. Dr. Yarusso has over 10 years of experience with alcohol and drug rehabilitation programs. While he has practiced as a physician in General Practice, Emergency Medicine, and Occupational Medicine, he currently is semi-retired and works part time as an Urgent Care physician when he is not providing life and executive coaching at REACH.
Before joining our team, Dr. Yarusso was the medical director for Concentra Medical Centers in Portland, OR and Tempe, AZ. He is married to his wife of 40 years and is the father of three sons.
Dr. Fallynn C. Cox, PsyD, Psychologist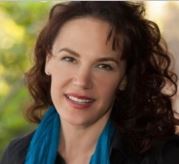 Dr. Fallyn Cox graduated from UNLV and went on to graduate school at CSPP California School of Psychology at Alliant International University. She has been practicing psychotherapy for 14 years and maintains her private practice in Pasadena, California. After graduating with her doctorate in 2003, Dr. Fallynn continued her education by participating in a small study group for eight-years led by Dr. Dan Siegel www.drdansiegel.com. Her work continues to be greatly influenced by the tenets of Dr. Siegel's Interpersonal Neurobiology, or IPNB. Dr. Cox also spent time studying with Dr. Stan Tatkin, specializing in the most cutting-edge couple's therapy called Psychobiological Approach to Couple's Therapy.
In 2010, Dr. Cox became interested in being even more helpful to her patients's suffering . She was introduced to the work of Habib Davanloo, M.D. and has been incorporating Intensive Short Term Dynamic Psychotherapy (ISTDP) under the very talented and gifted teacher/mentor Susan Warren Warshow. She finished her 4-years of DEFT core training in June of 2014 and primarily practices in this modality.
Dr. Cox has dedicated her life to helping professionals who are battling addiction, both process addictions (gambling, shopping, sex) and chemical addictions (alcohol, marijuana, stimulants, and prescription medications). She is also an expert in treating anxiety, depression, and abandonment issues.
Dr. Cox specializes with those who are battling addiction and are either contemplating recovery or are in early recovery (first 24 months). Working with couples in premarital counseling, after the affair, or any other difficult impasse is another area of her expertise.
Dr. Cox grew up on the west coast of United States and has traveled extensively.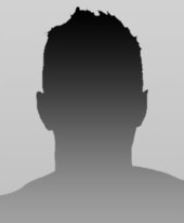 Gaetano Vaccaro, PhD, most recently served as the clinical director at Moonview Sanctuary / Eagan Medical Group, focusing on holistic multidisciplinary treatment of psychological disturbances and addictions. Dr. Vaccaro created comprehensive assessment processes and cutting-edge multi-modal treatment programs. He received his doctorate in Jungian depth psychology at Pacifica Graduate Institute, and he has a master's degree in spiritual psychology from the University of Santa Monica. He was formerly the manager of clinical and behavioral research at the Los Angeles Gay & Lesbian Center, and for eleven years he specialized in the treatment of sexual compulsivity, addictive behaviors, and mood disorders.
Dr. Vaccaro is an internationally recognized lecturer on addiction recovery, human development and personal growth who has recently presented seminars in California, Australia and Hawaii. Additionally, Dr. Vaccaro has over twenty-five years of experience as a management consultant, life coach and counselor.
Carolyn Wheeler MA, LMFT, EMDR Trained Therapist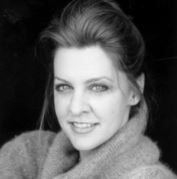 Carolyn Wheeler is a Licensed Marriage and Family Therapist in clinical practice for 12 years. She graduated from Phillips Graduate Institute with a MA in Counseling and Pychology and completed the certificate program in Chemical Dependency and Co-Occurring Disorders under the supervision of master clinician Susan L. Musetti, LMFT.
She is a California Board of Behavioral Sciences approved clinical supervisor and has presented on addiction, shame, neurobiology of trauma and cultural diversity at conferences.
Ms. Wheeler is an EMDR and TRM trained therapist. She has studied since 2007 under the tutelage of Don Dorsey, Ed.D., a highly regarded trainer and consultant in the EMDR community. Currently, she is pursuing certification as an EMDR Consultant and Trainer. Ms. Wheeler is well versed in the Trauma Resiliency Model, a mind-body approach that restores balance between the parasympathetic and sympathetic nervous systems and the mind. She also has a private practice in Beverly Hills.
Ms. Wheeler was Chair of the Community Partner Training Committee with the Los Angeles Department of Children and Family Services. She collaborated with DCFS to implement the Family-to-Family Initiative underwritten by the Anne E. Casey Foundation. Ms. Wheeler was also part of a select group asked to train a delegation from Tel Aviv in treating physical and sexual abuse in children and family reunification. She has over a decade of experience working with children, adolescents and families involved with DCFS and the juvenile justice system. Ms. Wheeler also has 12 years of experience treating many patients in the music and film industry, executives, composers, musicians, and multi-platinum selling artists. She understands the pressures of the business end and the creative blocks involved in the industry.
When working with clients she uses a combination of the mind-body approach, EMDR, addiction and recovery models, neurobiology, and family systems theory in treating her clients. Ms. Wheeler works with addictions, dual diagnosis, codependency, dissociative identity disorder, dissociation, single incident and complex PTSD, depression, anxiety, individuals, couples and families.
Dr. Victoria Luminita Ibric, M.D, PhD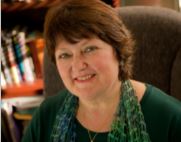 Dr. Victoria Ibric is a board certified Neurofeedback and Biofeedback clinician/ instructor/ mentor. Nearly 25 years ago, Dr. Ibric became interested in the self regulatory responses to disease, and was trained in General Biofeedback and EEG Biofeedback (Neurofeedback) and Quantitative EEG by some of the leading scientist in the field of Neurophysiology and Neuropsychology. Presently, she has a full time practice in Pasadena at the Neurofeedback and NeuroRehab Institute, Inc, consulting to UCLA Pain Medicine Center, Kaiser Permanente, Good Samaritean, Huntington Hospital and other private clinics. She provides Biofeedback and Neurofeedback (brainwave biofeedback) services for a variety of disorders and stress-related conditions, as well as peak-performance training. Since 1993, Dr. Ibric has had a high rate of success (82%) using Neurofeedback training on patients with Addictions, post traumatic brain injury, chronic pain, sleep disorders, depression, anxiety, ADD/ADHD, Autism, tremor and seizure disorders. Dr. Ibric continuously applies her research experience while practicing Neurofeedback and Neuro-Optimization and actively presents results of her work at professional conferences. Results of her work have been published in peer-reviewed journals and made chapters in specialty books. She continues to be an enthusiastic advocate and active promoter of the Biofeedback/ Neurofeedback in the community and in National/ International forums.
Dr. Ibric graduated from medical school in Bucharest, Romania and obtained her PhD in both immunology and health psychology. Following her arrival in the United States she continued to work in cancer research followed by neurology. While conducting research at the Virology Institute in Bucharest, University of Southern California's Cancer Research Laboratory and Children's Hospital, Los Angeles, her work involved exploration into the origins of cancer induced by viruses or chemical agents, as well as cancer prevention with use of Vitamin C and other anti-oxidants (Cancer Research Papers). Her research also explored the glia cells responses to oncogenes, various growth factors and their involvement in causing seizures (Neurology Research Papers). Her work in Neurofeedback produced several scientific papers and book chapters.
Beata Lundeen, Certified Spiritual Director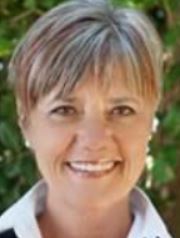 Beata Lundeen, S.D. has spent 40 years in the field of professional addiction treatment services as a nurse, interventionist and business development specialist. After experiencing her own spiritual transformation through years of one-to one professional spiritual direction, Beata graduated from an accredited school of spiritual direction and now guides other's seeking God in the process of spiritual growth, intentional practices and personal discernment of life decisions.
Ms. Lundeen is an integral component within the REACH Wellness Recovery program and has helped many, many individuals discover the power of love, contentedness, appreciation and spirituality in their lives…all should be so lucky as to have the opportunity to work with her.
Emil Kim, AC., Acupuncturist, Yoga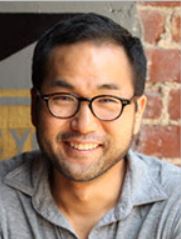 Emil Kim is a second generation acupuncturist. With 12 years experience in allopathic medicine, yoga, meditation, along with traditional Chinese medicine, Emil treats musculo-skeletal issues with an integrative approach and a multidisciplinary perspective. He specializes in treating patients undergoing medical detox and addiction recovery, helping treat stress and anxiety with acupuncture.
Mr. Kim comes to REACH Wellness Recovery as being among Southern California's most highly sought after practitioners specializing within multiple realms of Eastern Medicine. Equally important however is his vast expertise within the process of maximizing such holistic practices within the overall addiction and substance abuse treatment regimen. From detox to treatment to aftercare and long-term success in recovery as a whole, Emil Kim and his specialties definitely bolster the REACH process.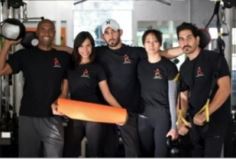 Our fitness program consists of certified personal trainers and nutritionists who will work with you to get you active again. At REACH Wellness & Recovery, we believe that sobriety and health are best achieved through proper nutrition and exercise.
The team at ArchFitness has nearly a decade of experience in nutritional counseling, personal training, and operating various bootcamps. They have joined forces with REACH to bring the highest quality of care to our clients and help you REACH your optimal physical state.